Oral and Maxillofacial Surgery of Ann Arbor
203 S. Zeeb Rd., Suite 101
Ann Arbor, Michigan 48103
(734) 994-1040
(734) 994-3022 Fax
www.oralsurgeryofannarbor.com
Office Hours
Monday: 8:20 AM - 5:00 PM
Tuesday: 10:00 AM - 5:00 PM
Wednesday: 8:20 AM - 5:00 PM
Thursday: 10:00 AM - 5:00 PM
Friday: 8:20 AM - 5:00 PM
Saturday: Closed
Sunday: Closed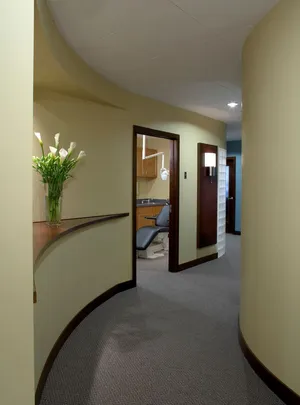 Appointments
We know you have many choices when choosing an Oral Surgeon in Ann Arbor. We have made requesting an appointment a simple process. If for any reason you cannot keep a scheduled appointment, or will be delayed, please call us as soon as possible.
Insurance and Billing
We accept several traditional insurance plans. Contact our office to verify acceptance of your plan. OMSAA doesn't participate in Health Management Organizations (i.e. HMO's), but we do participate with a few PPO plans. We are happy to file insurance claims for your reimbursement as long as you have out-of network benefits.
Payment Options
We accept checks, cash, or credit cards. We also offer a flexible payment plan through Care Credit. Please see our Financial Coordinator for details.
Financing Options
CareCredit is here to help you pay for treatments and procedures your insurance doesn't cover. We offer No Interest* financing or low minimum monthly payment options so you can get what you want, when you want it.
With three simple steps, including an instant approval process, it's easy to apply for CareCredit. After you're approved, you're free to use CareCredit for the services you choose including LASIK, veterinary, dentistry, cosmetic, hearing aids and more.
For more information or to apply online, visit carecredit.com