WHAT IS AN ORAL AND MAXILLOFACIAL SURGEON?
Oral and maxillofacial surgeons have the education, training, surgical expertise and thorough understanding of both aesthetics and function that uniquely qualifies them to diagnose, treat and manage the conditions, defects, injuries, and aesthetic aspects of the mouth, teeth, jaws and face. After four years of dental school, oral and maxillofacial surgeons complete four or more years of hospital-based surgical residency training. Their residency includes rotations through related medical fields, including internal medicine, general surgery, anesthesiology, otolaryngology, plastic surgery, emergency medicine and other medical specialty areas. At the conclusion of this demanding program, oral and maxillofacial surgeons are well-prepared to perform the full scope of the specialty, which encompasses the diagnosis, surgical and related management of diseases, injuries and defects that involve both the functional and aesthetic aspects of the oral and maxillofacial regions. This includes preventive, reconstructive or emergency care for the teeth, mouth, jaws and associated facial structures.
All our professionals at Oral and Maxillofacial Surgery of Ann Arbor maintain the highest levels of accreditation and pursue ongoing education to stay informed of the current standard of care in oral and maxillofacial surgery. Dr. Fernandez and clinical support staff are certified in Advanced Cardiac Life Support, and our administrative staff is certified in Cardiac Life Support. Our entire staff participates in ongoing regularly scheduled office emergency drills utilizing our crash cart and emergency equipment.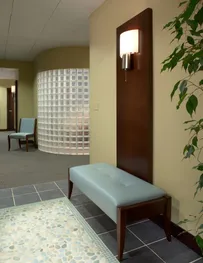 MEET OUR STAFF
Meet Our Doctor
Meet Our Support Staff